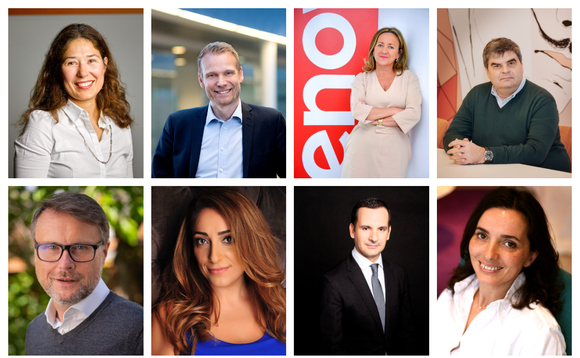 Collectively, they lead partner organisations that orchestrate the lion's share of EMEA B2B IT hardware, software and cloud sales.
Welcome to Channel Partner Insight's inaugural Vendor Power list, which features 34 influential EMEA channel chiefs and quizzes them on topics including their strategic priorities, what makes the perfect partner and how they view the future of the industry.
A companion piece on CPI sister title CRN UK featuring 34 of their UK counterparts can be viewed here.
With most IT vendors generating the bulk of their revenues via the channel, these 34 leaders are among the UK tech world's heaviest of hitters.
Vendor agenda
But the ground beneath them is shifting rapidly.
The 2020s has been hailed by Canalys principle analyst Jay McBain as "the decade of the ecosystem" as some vendors dilute their focus on traditional 'metal-based' partner programmes and put growing emphasis on partners who support the sale or drive usage, optimisation, growth and renewal. In a recent LinkedIn post, McBain noted that there are now over 12,000 people on LinkedIn with 'ecosystems' in their titles, a figure that is growing by 2,000 each quarter.
The onslaught of cloud shows no sign of slowing, with AWS - which turns 20 this month - continuing to push out year-on-year growth verging on 40 per cent, meanwhile.
All this is prompting some vendors to not only tweak, but in some cases overhaul, their partner and go-to-market strategies. The channel's mightiest vendor, Microsoft, for instance, announced in March that it is to scrap its historic metal-based Microsoft Partner Network. Instead, partners will be recognised for their proficiency in six solution areas aligned with the Microsoft Cloud.
Vendor consolidation abounds, meanwhile, with Datto acquired by Kaseya last month, and VMware and Poly among those set to formally change hands in the next few months after agreeing deals with Broadcom and HP, respectively.
Power players
The spotlight is therefore on these 34 channel leaders, who include Cisco's Elisabeth De Dobbeleer (pictured below), Dell's Anwar Dahab and AWS' Antonio Alonso Lopez.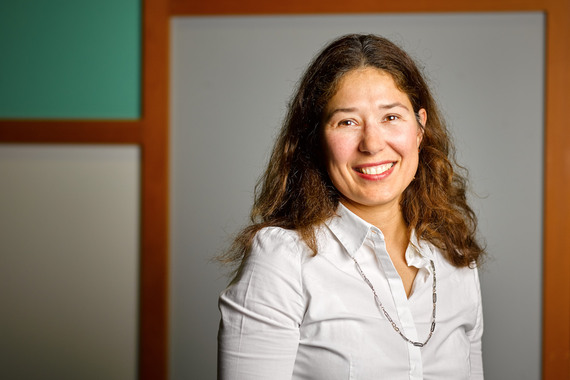 They were selected on the basis of the inclusion of their company in the recent CRN Vendor Report, which rated the channel's most prevalent vendors across four core categories.* CRN Essential subscribers can read an Executive Summary of the report here.
What tweaks are they making to their channel strategies over the next 12 months? Where do they want partners to invest and what traits do they most value in them? How do they manage direct vs channel conflict? And how do they see channel engagement models evolving this coming decade?
Our 34 leaders also had a chance to exhibit their fun sides, revealing their favoured walk-on tune, spirit animal and obscure facts about themselves.
Find out who made our inaugural Vendor Power List here.
*The 45 vendors invited to put forward a UK and EMEA representative for these articles were: Adobe, Apple, Avaya, AWS, Barracuda, Broadcom/Symantec, Check Point, Cisco, Citrix, ConnectWise, CrowdStrike, Datto, Dell, ESET, Extreme Networks, F5 Networks, Fortinet, Fujitsu, Google, HP Inc, HPE, IBM, Intel, Juniper, Lenovo, Microsoft, Mimecast, Mitel, N-Able, NetApp, Netgear, Nutanix, Oracle, Palo Alto, Poly, Salesforce, Samsung, SAP, SonicWall, Sophos, Trellix, Veeam, VMware, WatchGuard, Zoom