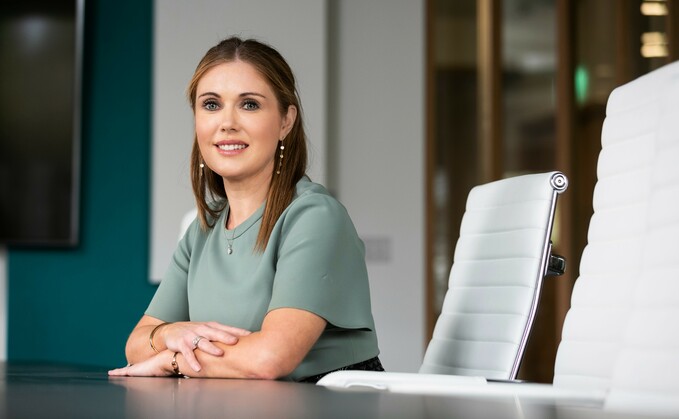 The UK is a "big focus" for US reseller Presidio following its acquisition of Irish firm Arkphire last year, according to newly appointed Europe and APAC boss Brid Graham.
Graham took over as senior vice president of Presidio's European and APAC business at the end of May.
She replaces Arkphire's former CEO and co-founder Paschal Naylor who left after 40 years with the business.
Presidio leapt into the European market in 2020 after acquiring Dublin-based IT procurement and services firm Arkphire for an undisclosed sum.
The deal brought Presidio €160m in revenues in the European market and 250 staff based in Dublin, London and Singapore.
Presido, meanwhile, is a $3.1bn-revenue giant based in the US. The firm has around 3,300 staff globally and sells to more than 7,800 customers.
Speaking to CPI sister site CRN, Graham said that Presidio's European and APAC footprint now consists of up to 320 staff. Most are based in Ireland, but the company has around 40 staff working in the UK as well as a team of around 10 based in Singapore and a team of four in Tokyo, Japan.
Graham said that the UK is a key growth market for Presidio, claiming that the firm is eager to grow its headcount and capabilities organically in the country.
"We're very active in growing out our traditional footprint in the UK around our services such as our cloud business, or cyber business, and so on. The UK is a big focus for us going forward," she said.
"We're looking at the UK from a number of standpoints, we're looking at it for organic growth, building out our sales organisation there and really driving our message. Presidio was not well know in the UK market, so really the strategy is to market our message and what we can do."
Graham added that Presidio is one of the world's largest AWS partners as well as one of the largest Cisco and largest Apple partners globally.
This is the messaging that Graham is looking to bring to the UK market, Graham added.
"We come with the ability to take everything that's great with what Presidio does - and has been doing - for many years in the US, and to bolt that on to what we do in Europe to really give a robust and comprehensive offering across the board for our clients. So that is key to what we do," she said.
The Arkphire business comprises both an IT procurement arm and an IT services arm. The IT procurement arm, which focuses on selling hardware from vendors including Apple, Lenovo and HP, sells to end users in large multinationals that are expanding from the US into Europe.
Meanwhile, its IT services arm, which includes cloud, cybersecurity and managed services, sells to mid-market to enterprise customers.
The business units have always operated separately, but that's starting to change as part of Presidio.
"Presidio in the US have never been focused on end user, it is not an area of the business that they looked at in the past, but it is now," she said.
"A lot of our clients are looking at how they can limit the number of vendors and partners they work with. They're looking for those really meaningful relationships with those partners. And by encompassing everything from product procurement right through to cyber and cloud, we believe that we have an offering that's very compelling as that one stop shop. And also, the fact that we have gone on that geographical journey, having very meaningfully set up in Asia which is a growth area for us, that is very appealing and attractive to our customer base to support them on their growth journey."