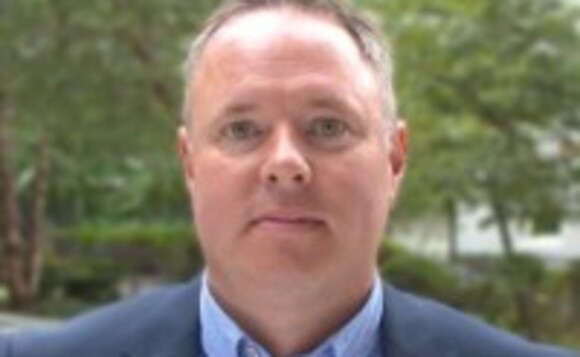 Channel Partner Insight was happy to reveal the companies who have made it through to be shortlisted in the European MSP Innovation Awards 2022 earlier in the year.
The standard of entries was extremely high.
The 'perfect storm' of challenges of supply chain constraints, inflation, Covid and the Russia-Ukraine conflict seems to have sparked a flurry of innovative "outside the box" thinking to adapt, adjust and thrive throughout the European market.
Back for its fourth year, we are due to announce the winners - in person - in an exclusive site in the heart of London next week on Thursday 29th September.
OpenText is shortlisted for Best Backup/Continuity Offering and Best Vendor Security Offering.
Here its Security Solutions VP International Sales, Paul Balkwell, tells us about what made his firm stand out among its peers, and where the business is headed next for partners.
Congratulations for being shortlisted for two awards in this year's European MSP Innovation Awards. What does it mean to be highlighted in this away?
We are delighted to be one of the few firms shortlisted in more than one category in this year's European MSP Innovation Awards. Being shortlisted in 'Best Backup/Continuity Offering' and 'Best Vendor Security Offering' highlights all the remarkable work we deliver to our partners.
With this, we are able to showcase how we help embed security and data management software and best practices across an organisation to keep their data secure and protected as part of our cyber resilience mission.
How has the security market changed for partners over the last year? What are they having to adapt to?
The shift to hybrid and remote working situations, emerging technologies, and interconnected devices has created a complex cybersecurity threat landscape. We're in a persistent state of evolving threats where compromises are inevitable. This is changing what MSPs need from security solutions.
We've also seen a rise in automation solutions and cloud technologies which in turn has created a real appetite for vendor consolidation to make processes more efficient.
OpenText Security Solutions protects over 85 million devices across home users, businesses, and technology partners. Over 23,000 MSPs and VARs worldwide use and sell our cyber resilience solutions. Our integrated security and data management product portfolio is unmatched in SMB and mid-market enterprises.
Do you anticipate any other significant changes in your market over the next 12 months?
Last year, the number of cyber-attacks and data breaches increased by 15.1%. This number is expected to continue rising as the volume and sophistication of cyber-attacks increase, robust security systems, processes, and staff training are essential to protect and defend against attacks and, if an attack is successful, quickly recover with minimal to no business disruption.
Given this evolving threat environment, the biggest challenge for our partners is being able to adapt to technology shifts (e.g. moving to the cloud or going hybrid from a single provider) and develop a clear framework for how they plan to spend their security budget to protect from cyber risks associated with these changes.
Only by understanding the present and planning for the future will organisations be able to successfully map out how to make the most of their security investment and manage their budgets more effectively.
What are the most common questions you get from your MSPs now?
Whether we are meeting new prospects or dealing with existing customers, we find cybersecurity is a top line item on everyone's list of questions. MSPs are frequently challenged with having to comply with their own security needs as well as those of their customers.
Our job is to work with our partners to better understand their unique needs and find creative ways to help solve complex issues.
We work closely with our partners to ensure that employees and executives are aware of and operating within a clear framework and that they understand risks.
For us, clarity is key, with both our partners and their customers needing to be open and respectful of each other's roles.
Could you pick out any nuances in your European channel? What is selling particularly well in specific geographies as an example?
The regulatory landscape continues to evolve rapidly. We support our regional partners in addressing complex data sovereignty issues by ensuring compliance with government regulations. Our presence in European countries is important to provide our partners with additional options and makes things like complying with GDPR regulations easier.
We are committed to supporting small- and medium-sized businesses and the partners who serve them across European channels. We empower our EU channel partners to become their most profitable through the enhanced protection, growth opportunities, enablement and support we provide.
What are you most excited about for the future in terms of the channel and growth?
We look forward to working with like-minded partners that recognise the urgent need to proactively defend and protect against attacks.
We continuously evolve the OpenText Security Solutions portfolio to help businesses overcome data protection and security issues caused by the endless creativity of cybercriminals.
Our multi-layered approach to data security protection and cyber resilience has expanded with products such as spam email, endpoint, and DNS protection, server, and cloud backup, disaster recovery, information archiving and security awareness training to name a few.
Understanding how our products and services align with, and can help improve, existing and prospective partner offerings to help them achieve their objectives is something that excites us.