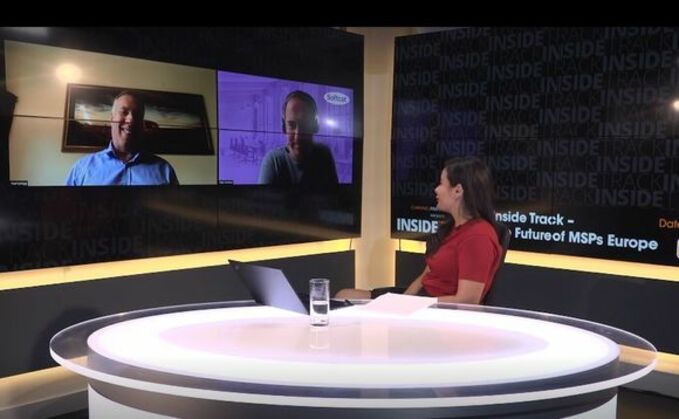 Register for for free Channel Partner Insight's Security edition of our flagship broadcast event - Inside Track EMEA: The Channel and Security - Where next?
MSP CEOs from Atea, TietoEVRY, NTT Data, Logicalis, Cloudera, Assured Data Protection and Kudelski Security will be speaking with Editor Nima Sherpa Green as we explore the most influential areas of the security market in 2022.
The candid editorial panels will go live on October 5th. Registering ahead of time will give you first access to videos, panels and more.
For partners
The panels below are an overview of what MSPs will be talking about together in this event with no vendor involvement.
Editorial Panel 1 - What is the next 'new normal' for security and how should MSPs be selling it?
The Covid-19 crisis may have presented the managed security services market with some of the biggest opportunities in years.
Remote working has left many companies wide open to vulnerabilities, and "quick fixes" that were put in place last year are being reviewed.
But several partners have told CPI of their frustration at some vendors sticking to "status quo" sales methods around security solutions. Is this changing?
A growing number are rejecting MDF that specifies a distinction between MSP and MSSP, while also questioning whether they are being sufficiently rewarded in partner programs. Are the distinctions MSP and MSSP useful to channel partners any more?
In terms of threats on MSPs themselves, some partner bosses are slamming vendors for neglecting security basics and leaving them open to high-profile "supply chain" attacks, such as by Russian-speaking ransomware group REvil. Has the way MSPs work with vendors changed significantly as a result of the pandemic, frustration and a changing security market?
Inside Track Episode 2: What will be the top procurement trends that will shape MSP's businesses this year?
Forrester lead global analyst Jay McBain remarked that last year the tech sector went from pandemic to pandemonium.
Has the dust now settled?
Or are MSP leaders concerned that partners and end users alike are making decisions about changing business models and flexible working that are too hasty?
Join two of Europe's leading cybersecurity channel executives and Editor Nima Sherpa Green, as we discuss this issue, as well as:
What are the key procurement trends that will shape the European managed services market this year?
What are the key blockers to growth in 2022?
How can MSPs grow despite inflationary pressures?
Editorial Panel 3 - MSPs in the eye of the storm
The adage may go that prevention is the best medicine, but managed solution provider across the globe are now increasingly being directly targeted by the thriving industry of bad actors and hackers.
Cautionary tales like French solution provider Sopra Steria are becoming a more common occurrence.
The partner admitted the ransomware attack cost it almost €50m.
Meanwhile, its insurance policy only covered cyber risks of up to €30m.
As this danger grows:
What are some of the solutions that MSPs in Europe have been trying to tackle this threat?
Are MSPs considering cybersecurity insurance, or being drawn to those vendors who are now offering "data loss financial guarantees"?
Are there other emerging threats MSPs should be aware of?