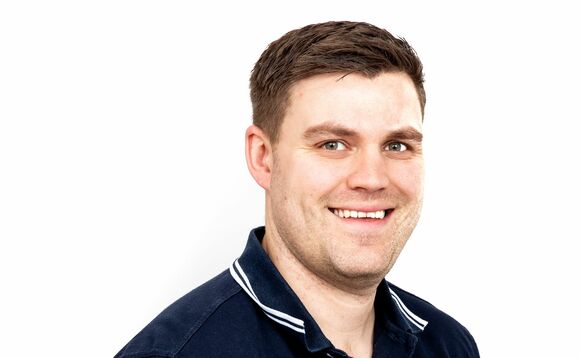 Channel Partner Insight was happy to reveal the companies who have made it through to be shortlisted in the European MSP Innovation Awards 2022 earlier in the year.
The standard of entries was extremely high.
The 'perfect storm' of challenges of supply chain constraints, inflation, Covid and the Russia-Ukraine conflict seems to have sparked a flurry of innovative "outside the box" thinking to adapt, adjust and thrive throughout the European market.
Back for its fourth year, we are due to announce the winners - in person - in an exclusive site in the heart of London this Thursday.
Here, Assured Data Protection CTO (EMEA), Stew Parkin, tells us about what made the MSP stand out among its peers, and where the business is headed next.
Congratulations for being shortlisted for the best MSP for technical support in this year's European MSP Innovation Awards. What does it mean to be highlighted as a partner in this way?
It's a fantastic achievement just to be nominated for these awards and it really is a recognition of how hard the team has worked to achieve that customer-centric focus that we have here at Assured Data Protection.
How has the managed services market changed from your perspective over the last year?
I think people are becoming more accepting of a managed service. Everyone is being asked to do more with fewer staff, and we're certainly seeing an increase in the amount of people who are looking to offload and outsource backups and disaster recovery as a service because they just don't have the time and skills internally.
Do you anticipate any other significant changes in your market over the next 12 months?
The threat of ransomware is only going to get worse. I think people are only just starting to come to the realisation that it will happen to them at some point.
It's still a major threat to every organisation, of every size. It's not just the big guys, it's not just the little guys, everybody is a is a target for ransomware, so I think the proliferation of that will continue throughout the next 12 months.
What are the most common questions you ask your vendors? Has what you expect from your vendors changed as a result of the challenges of this year?
Innovation and speed to market are the two biggest things that we ask of our vendors. Traditionally there has been a very long delay between idea and time to market, but that is ever decreasing.
Therefore the expectations that are put onto vendors' shoulders from MSPs and resellers become greater and greater as the market demands everything faster and cheaper. So I think the speed of development and the speed of 'productisation' is something that is always a demand from us, to our vendors, and that will continue over the next 12 months.
Could you pick out any nuances in your European channel? What is selling particularly well in specific geographies?
I think that's a that's a really good question, actually.
Places like the Nordics tend to adopt technology a lot quicker. They tend to be a lot more agile in their procurement of new technologies.
Whereas traditional markets like France, like Germany, like the UK, are a lot more reticent to change and a lot more fearful of new technologies. Germany particularly has an awful lot of regulatory compliance that is still prevalent within their industry.
I think ransomware has made everybody sit up and realise that they have to move relatively quickly.
But I think certainly specific markets within within the wider EMEA region (if we break that down into Central Europe, Nordics, UK, and Southern Europe), there are certainly huge differences between the regions as to their adoption of new technologies.
What are you most excited about for the future in terms of the channel and growth?
We have seen a huge increase in customers coming to the understanding that they need to protect their M365 Data.
This realisation is happening quickly, and is often the result of miseducation or naivety and extends beyond M365 into Azure and other Cloud Provider accounts such as AWS and GCP. This is certainly going to be a major attribute to the organisations' growth over the coming months and years.