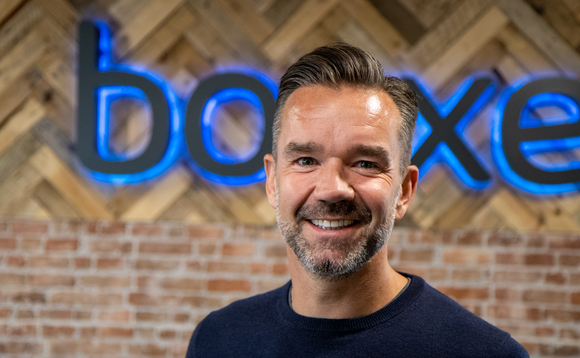 Boxxe's public sales director has spoken to CPI about the work the software licensing specialist has been doing over the last year to win large public sector contracts from the likes of the UK Ministry of Defence.
The contract in question is worth up to £291m (€331m) for the renewal of Microsoft licenses over the next three years.
Michael Brodigan welcomed his team's success but said that he does see resellers and service providers in the public sector as being more in the firing line of "bad actors" in the IT market than ever before.
Cyber threats targeting the channel
"We definitely see that we put ourselves in a situation where we're more of a target," he said.
"You hear about state sponsored cyber attacks such as the Lazarus Group [a cybercrime group believed to be made up of individuals run by North Korea].
And similar types of organisations are targeting our customers. And then when you put yourself in a situation where you're linked to key organisations in the public sector, you can definitely see this trend of companies like Boxxe being put on a higher plane of importance to these actors."
With the advent of the Russia-Ukraine war, IT firms across the world have found cyber threats proliferate at an increased rate.
"We saw this earlier in the year. With the situation in the Ukraine, we've had to heighten our alert status and look at the potential threats to us because of our status of being a supplier of security products into the Ministry of Defence.
"So definitely, we are a lot more in the firing line, you might say than perhaps in previous years."
Growing the business and shedding the 'best kept secret' tab
However, one way that the Microsoft and Druva partner does want to get noticed is in being perceived as a "market disruptor".
The York-HQ reseller was formerly known as Software Box Ltd for three decades, but rebranded to Boxxe in 2020 after channel veteran and Kelway founder Phil Doye bought the business.
"Our organisation has been around for more than 30 years now. We did our rebrand during the pandemic and now I think we are kind of a best kept secret.
"We're an organisation that is winning huge contracts, and we've got a heritage of delivering really key infrastructure solutions into areas like defence and for other large, key customers."
He added: "For us, over the course of the next year or so we're going to aggressively do what we can to remove that 'best kept secret' tab from Boxxe."
Raising brand awareness with the aid of vendors making a splash
They've had some aid in that area by one of their core vendors, Druva.
In August the Cloud data protection vendor made channel waves by announcing one of the biggest dollar-amount guarantees for data loss.
As CPI reported, Druva told the market 'protecting data from outside attackers should be table stakes at this point' as it promised a $10m data resiliency assurance.
Brodigan says that mere weeks after this market pronouncement, Boxxe saw benefits.
"Both internally and externally, we've had a lot of activity around it. When we knew from the vendor that this was going to be launched it gave us more impetus to go out there and make sure that we were talking to our clients about them [Druva].
"And it's helpful to us as part of our aspirations to raise our profile within the public sector and the broader business world. So this was really important for us and it did create quite a buzz."
And from the customer perspective?
"From the conversations that we've had, the feedback has been really positive. We actually have a public sector deal - so I can't disclose at the moment - that we've closed with Druva since this has been announced.
"Now, the deal may well have been coming to fruition anyway. But I think when you've got something to go to market with like this guarantee it almost reaffirms the customer's decision to go out and procure our solution.
"And therefore, it gives them more comfort around their decision-making process for these critical solutions."
Channel Partner Insight has heard from other partners that when vendors make big-ticket guarantees of this nature, it can aid conversations with customers who are looking for "decision validation".
And for Boxxe, as a reseller keen to capture new ground in the UK channel, this extra boost from its strategic vendor is something Brodigan hopes to be able to build fresh momentum from.
"Obviously there are other products in the market and we do have relationships with other vendors guys, but I think it's always good for us to have a situation where we can partner with somebody who's a little bit more open.
"It fits with our ethos of going out there and breaking the mould of what a traditional value added reseller has been over the last thirty years or so."
"We've got a real competitive edge and an alignment with what our customers are looking to show that over the next year or so."