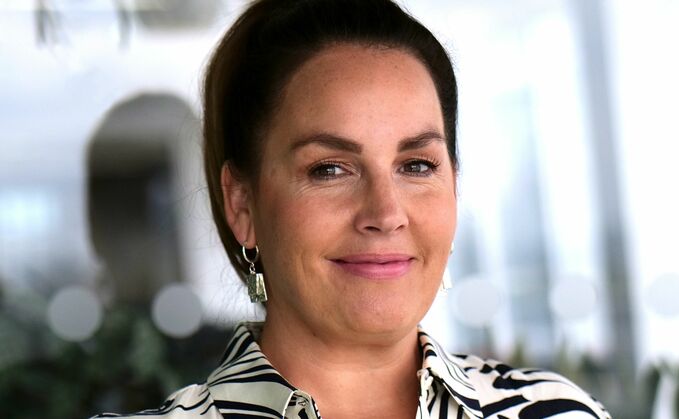 This week, the CRN team is gearing up for the biggest event in the channel calendar - The Channel Awards!
One of the distinguished finalists at this year's awards is solution provider Sapphire, which is a contender for Reseller of the year (sub £100m turnover).
Here we talk to its chief operating officer, Vicki O'Neill-King (pictured).
Having been with Sapphire for almost 15 years, O'Neill-King has been front and centre of the company's drive to make the business more inclusive of women and to prioritise ESG issues.
She also led it integration of four acquired businesses into the group.
We asked her about the company's reaction to making the 2022 shortlist, and what has made the partner's business soar in the market in 2022.
What would winning a CRN Channel Award mean to you?
It would mean the world to me and to the entire organisation who have spent the past year rising to the challenge of pivoting our business towards and helping companies get the most out of the digital opportunity.
This is a once in a generation chance for business to create something amazing for customers with joined up digital systems.
We love getting stuck into forming long-term partnerships with our clients, which really push the boundaries of what their business can achieve with a focus on both growth and sustainability.
What have been your highlights of 2022 so far?
We celebrate the way our business has become embedded in British life. If you live in the UK we think that every week you will engage in an activity that Sapphire has helped make happen.
We keep Great British Business Operating smoothly and are incredibly proud that we represent one of the most dynamic and important parts of the UK Channel.
By integrating five businesses into one we can now offer a depth and breadth of digital expertise to customers which is not available anywhere else in our mid-market to lower enterprise space.
But we don't rest there, this year we launched a ground breaking menopause policy, a neurodiversity network and a mentor scheme to help women succeed in their technology career.
In addition our work with local school children and disadvantaged people is something that all our staff are happy to get involved with.
What's the most interesting industry trend you've noticed this year?
The digital transformation conversation has moved beyond buzz words to become something real and tangible. Central to that has been automation.
The conversation is now shifting to how we can help customers work with uncertainty.
We want them to be digitally resilient and flexible so they can take advantage of opportunity, especially since the pandemic and with the fuel crisis looming.
Using automation to increase productivity and efficiency is a key part of that.
How has your partner strategy evolved in 2022?
We continue to work with a wide range of product authors and partners from SAP, Infor and HxGN to Service Now, Automation Anywhere and AWS - it helps us offer the widest possible range of choices to our customers so we can construct a digital strategy that is tailored to them and their needs.
What are you most looking forward to about 2023?
We are looking forward to helping our customers go into the next year digitally fit to thrive. We will continue to support our diverse staff with flexible working and policies to suit everyone at whatever stage in their life and careers they find themselves.
This is the best possible message we can deliver for 2023 and we very much hope that we also begin the New Year as the winners of the CRN reseller of the year trophy!