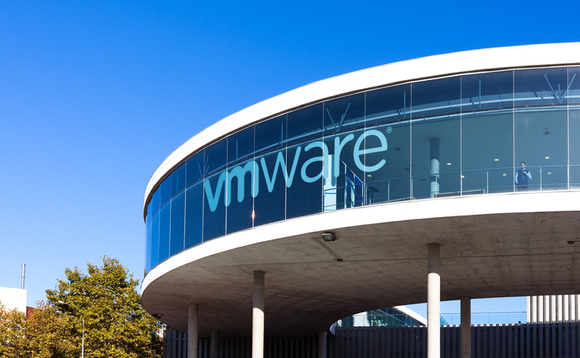 VMware's third quarter fiscal 2023 financial results met its expectations despite coming out sluggish amid the looming $61bn Broadcom acquisition.
Revenues were flat at one per cent growth, amounting to $3.21bn.
While GAAP net income plummeted 42 per cent to $231m from $398m in Q3 of the previous fiscal year.
VMware said the combination of subscription and SaaS and license revenue was $1.61bn for the third quarter, up five per cent from the third quarter of fiscal 2022.
Subscription and SaaS made up 31 per cent of VMware's total revenue for the quarter, which came to $988m, representing a jump of 20 per cent year on year.
Subscription and SaaS annual recurring revenue (ARR) climbed 24 per cent to bring in $4.1bn.
"Q3 results met our expectations. This past quarter we demonstrated that our innovation engine is flourishing, as we unveiled many new offerings across our portfolio, including VMware vSphere 8, VMware vSAN 8 and VMware Aria," said VMware's CEO, Raghu Raghuram, CEO, VMware.
"We remain committed to and engaged in helping customers transform their businesses and unlock the full potential of multi-cloud."
While VMware EVP and CFO Zane Rowe added that the group's 24 per cent rise in SaaS revenues reflect increased adoption of its multi-cloud product portfolio and recently introduced customer programs.
Regionally its international revenues dipped 0.5 per cent to $1.57bn.
While US revenues grew two per cent to $1.6bn, accounting for 50.3 per cent of VMware's total revenue.
The latest twists and turns in Broadcom's bid to acquire VMware
The duo have been making headlines recently as Broadcom's multi-billion dollar acquisition of VMware continues to be put through its paces.
Yesterday CRN reported that UK regulator the Competition Markets Authority has stepped in to probe whether the deal will dull competition in the market.
And earlier this month the regulatory arm of the European Union, the European Commission announced it is investigating the merger on account of potential competition issues.