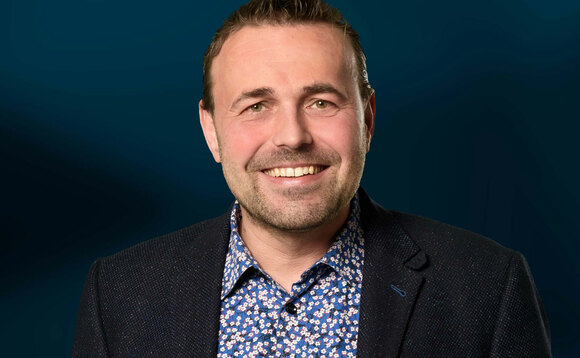 Hornetsecurity is on the shortlist in this year's European MSP Innovation Award due to be held in London later this month.
Here, the CEO of Hornetsecurity, Daniel Hofmann, lifts the lid on conversations he's having with partners and customers about Microsoft 365.
Four reasons why you need data backup for Microsoft 365
In 2021, the number of ransomware attacks reported in the UK rose from 326 the previous year, to 654. This 100% increase shows why it's more important than ever to ensure companies have a third-party backup solution to limit any data protection challenges they may face.
These data breach attacks coincide with business leaders increasingly moving to Microsoft 365 (M365) and the mistaken belief that it includes adequate data protection capabilities. Whilst the M365 suite does provide a baseline toolkit for data retention, many are surprised to learn that third-party solutions are required to properly provide an effective backup and recovery strategy.
Understanding the four core reasons why a dedicated data protection strategy is necessary for complete protection will be vital to ensuring any business's data remains safe.
Microsoft isn't responsible for your data and can't protect against an outage or cloud failure.
According to Microsoft's current policy, it promises to keep Microsoft 365 cloud infrastructure services available, but if an outage was to occur, "Microsoft is not liable for any disruption or loss you may suffer as a result".
With the average length of interruption after ransomware attacks on businesses in the US being 20 days, the risk to any business if they don't have the correct backup plans in place, could be catastrophic.
Hornetsecurity's 365 Total Backup gives businesses continuity and continued access throughout any disruptions, minimising the potential interruption period. Using a third-party backup product also protects against cloud failures such as a major data-loss event with your business's data being stored in an isolated cloud storage account.
Simplify management of multiple M365 backups
Often, M365 administrators are tasked with managing staff under different M365 organisations. This requires logging into each tenant individually. By outsourcing M365 data protection you are able to centrally manage backups.
With this in mind, Hornetsecurity's 365 Total Backup solution has a centralised, multi-tenant management console, bringing together all backup and recovery features within a single pane of glass. This combines high-performance with user-friendly functionality. For example, users can centrally monitor backup and recovery activities, while reviewing backup health status as well as recent restore history.
Avoid unexpected M365 Retention Policy Charges
Whilst everyone understands storage costs, it's always frustrating to incur unexpected charges. It's relatively easy to go over storage quotas with M365, as both the production data and the preservation hold library (where an object in SharePoint online goes when deleted) count towards each tenant's storage. Considering the additional monthly expenses, using a M365 backup product could be more cost-effective. This is especially true with a solution like 365 Total Backup which provides secure cloud storage of M365 data backups as part of the package, and includes unlimited storage in the price.
Another critical cost saver comes in when we're talking about the data of users who have left the company. Unlike the native services from Microsoft, which requires continued payment for a user's license to access their stored data, a third-party solution lets you keep that data accessible and recoverable. Whilst the savings per licence may seem small, over time, costs often add up.
Allowing point-in-time recovery
Another key limitation of M365 is it doesn't provide a way for Exchange Online customers to take backups or offer data recovery for a given point in time. This poses a great challenge for organisations - if an employee accidentally gives an external, malicious user access to their account, ransomware can infect their email and other M365 data such as that stored in Teams or SharePoint.
In 2021, 3 per cent of employees who received a malicious email clicked on the link provided, giving attackers access to organisation data. Whilst Hornetsecurity's 365 Total Backup can't guarantee employees won't fall for malicious hacks, it can reduce the overall impact to the organization. Unlike M365, third-party backup solutions typically do not restrict point-in-time restoration to the last 30 days.
To remember
Microsoft 365 is primarily a communications solution, not a data protection service - its purpose isn't to offer a complete backup strategy. Companies must seek third-party solutions to ensure their data is protected. Hornetsecurity's award nomination in the MSP Innovation Awards 2022 for Best Backup/Continuity Offering reaffirms that it provides a robust and user-friendly solution that organisations should strive to implement.
This article is a sponsored post in collaboration with the European MSP Innovation Awards.