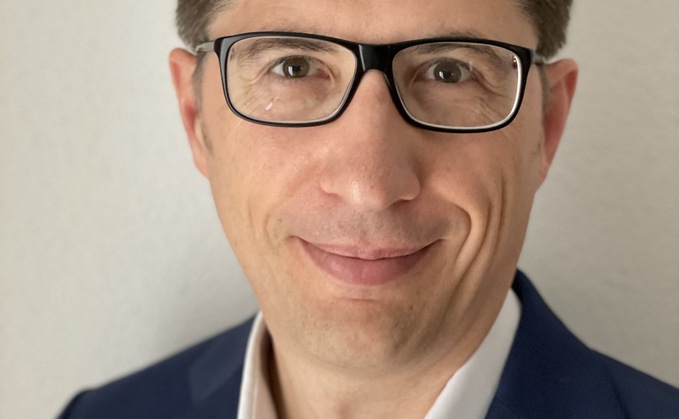 Name: Michael Watzl
Role: Director channel sales DACH, Mimecast
Spirit animal: Cat
Walk-on song: Pink Floyd/Lou Reed/Tom Waits/Lenny Kravitz
How would you summarise Mimecast's channel philosophy?
Mimecast enables businesses to work protected, so I would like to use an analogy around this: there are applications that try to become secure by adding controls, patches and other stuff and there are applications, that are "secure by design".
Hence our business philosophy is "Channel by Design" as we try to think of channel from the beginning and not just as the last link of the value chain.
Our average customer retention rate is 8.5 years and most customers use at least three Mimecast products
Tell us about Mimecast's partner programme in 100 words or fewer…
Mimecast's partner programme is the foundation of our partners' worldwide success, fitting to the different flavours of requirements:
 A robust MSP programme allows service-oriented partners to put Mimecast's products at the centre of their own services.
 System integrators and resellers may quickly start with Mimecast products, leaning on Mimecast's professional services and support. As they grow, they can take over services and add their own flavour and added value.
All our partners are able to take great advantage of our product's upsell potential and the high customer satisfaction. In fact, our average customer retention rate is 8.5 years and most customers use at least three Mimecast products.
How many partners do you work with in EMEA?
Looking at the DACH region, we run a clear focus strategy with less than 15 partners. Our partner landscape covers different regions throughout DACH and different size segments, these include SMBs or enterprises with 5,000 employees to very large companies with six-digit employee count. Among these, some partners have a regional approach while others are more specialised in large enterprises and so on.
Besides these partners in focus - with high level of activity and cadence - we welcome any partner who recognises the benefits of having Mimecast in their portfolio. These partners benefit from our ready to use campaign material as well as our comprehensive academy for sales and technical staff.
Are you looking either to expand or reduce that? If so, what partner profile/geography does this apply to?
Market dynamics always requires some adoption and this applies to the partner landscape as well. For instance, we recently welcomed new partners with Microsoft specialisation - as more than 65 per cent of our 40,000+ customers worldwide use Microsoft M365, it makes perfect sense for us to have specialised partners.
Like this example, priorities may shift and new partners with different specialisations or a different service focus could gain more profit by means of Mimecast products and services.
Have you made any major changes to your partner programme recently, or are you about to?
There are constant and continuous efforts to optimise and update partner programme. Our partners' requirements evolve and change overtime and we try to adapt quickly to new developments.
One recent example: classically, channel landscape divides into MSP partners and reselling partners. But there is no longer black and white: Eg, partners running SOC services need flexibility in licensing without having to deal with multiple channel contacts at Mimecast. Therefore, we changed from the classic way to a partner centric approach: Each partner is managed by one central partner account manager.
Describe your perfect partner?
There is not "one perfect partner", but I'm able to recognise a clear pattern when looking at our existing partners. The ones that stand out of the crowd in terms of being significantly more successful are those partners who understand how to combine and connect Mimecast with their core competencies. This might be SOC services, where Mimecast integrates smoothly to detection and response services.
Our partners specialised in Microsoft consultancy also make for the perfect playground to showcase the added value of Mimecast with that particular ecosystem. This includes the complementary solutions we offer for risk mitigation or business availability for a more comprehensive and well-integrated approach to cyber security.
Looking across your EMEA channel base, do your channel partners tend to display different traits, or work in different ways, from country to country?
Looking at the DACH region, amongst the three German speaking countries, Germany, Switzerland and Austria, there are both smaller and larger cultural differences, which are reflected in the way partners work with their customers and the way they work with vendors like Mimecast.
However, Mimecast-based business models work very well in all cultures around the world.
In which areas would you most like to see your partners invest over the next 12 months?
One of Mimecast's strengths is the Cyber Alliance Program. A strategically driven API integration programme with many major security vendors covering endpoint security, SIEM, SOAR, cloud, firewall and more. This allows our partners to integrate Mimecast services into either their service landscape or the customers IT infrastructure.
We have also seen that many organisations, especially in Germany and Denmark are particularly keen to embrace APIs as part of their cybersecurity efforts. In fact, according to Mimecast's State of Email Security report 2022, over 85 per cent of respondents agreed that their organisation is more likely to work with a cybersecurity vendor if that vendor has an open API platform.
What I'd love to see more is partners that make even more use of this advantage. Also, because it's a big advantage for the customer: Integrated solutions prevent better, detect quicker, respond more efficient and finally run with less operational effort.
How do you see vendor channel programmes and channel engagement models evolving over the next few years?
As cloud marketplaces come into play, it's most important for partners to make a difference in some way. Channel partners must differentiate from simple fulfilment by adding or combining services that have a value for their customers. As we move rapidly towards a cloud-first world, purely operational services are rapidly losing value and importance.
Vendors who embrace this development will be more successful. Mimecast offers a great approach here: with classic reselling and MSP licensing, we provide the necessary flexibility to dock own services or even other products via out of the box integrations.
Current and future channel programmes must support partners not only in their go to market approach but also in offering refined services based on vendor's products and services.
As cloud marketplaces come into play, it's most important for partners to make a difference in some way. Channel partners must differentiate from simple fulfilment by adding or combining services that have a value for their customers. As we move rapidly towards a cloud-first world, purely operational services are rapidly losing value and importance.
What are your priorities for the next 12 months?
Compared to other regions in the world, Mimecast's engagement in DACH market is rather young. Therefore, our goal is to catch up quickly. The market potential is phenomenal, and we're seeing great momentum, especially in the enterprise space. Our new partners, Permira, are also keen to see us grow in Continental Europe.
My priorities for the next 12 months include working with partners who are able and willing to utilise our products and services to deliver an exceptional experience to existing and new customers. Partners who really invest in this idea will have our full support.
Do you feel Mimecast is doing enough to cater for non-resale partners, including those that sell technology as a managed service, ISVs or agents?
From a partner perspective, there is always room for improvement and some requirement for change.
Our comprehensive partner programme covers MSP and Resell and is combined with our amazing API integration capabilities, allowing us to offer a unique opportunity to all partners that want more than just a simple resell.
Is direct-channel conflict ever an issue in your partner ecosystem, and if so how do you mitigate that?
Mimecast in EMEA is 100 per cent dedicated to the channel business.
Name one trait you prize highly in partners, and one you deplore?
That's easy, I highly prize a trustful relationship as this leads to a higher investment into the partnership. And good investments normally pay out.
On the other hand, it almost causes me physical pain when I talk to partners who are unable to take advantage of a business opportunity that is served up on a silver platter. There are many reasons for such behaviour - clinging to outdated business models, or fear of change are the two common ones.
How do you feel Mimecast's margin proposition stacks up against your peers?
It's not enough to just talk about margin, even though it's usually very good at Mimecast. As a partner, you need to consider the entire business case: I mentioned earlier that the average customer stays 8.5 years, and year after year the average Mimecast customer buys more Mimecast solutions (up to an average of three Mimecast products in total). And that's just the resale part of it!
Embedding Mimecast in services - for example, workplace, infrastructure, or security - creates a large field for value-added offerings (also called margin). This makes a difference for each partner, playing to their individual strengths and competencies.
Our unique API integration strategy contributes to both statements: Our statistics show that integrated solutions have far less churn. And integration projects add more consulting hours to the partner's offering. For the SOC service provider, API integration means automation, less manual work, and a higher margin.
If you could wave a magic wand and change one aspect of your channel performance or strategy overnight, what would it be?
Although I like the idea of magic, I have my feet on the ground. If something needs to be changed, why wait for someone with a magic wand?
On the other hand, I've already mentioned my impatience. Some internal processes may need a wave of the magic wand from time to time....
What's the most challenging aspect of being a channel leader?
It usually takes longer than planned to build trust with new partners and ramp up business, even or especially within the channel team - I often struggle to accept this fact.
Tell us something about yourself most people won't know
Over the years I've accepted the fact that there are a few skills that I simply lack. While my business compass seems to be all right, I only have a poor sense of navigation (even on routes I have driven often). It still drives my friends and family crazy from time to time. Although I can laugh at myself, my passengers sometimes see it differently...
What is your spirit animal?
Even though I have spiritual parts, I don't think I am spiritually attached to an animal. In real life, I like cats - and lots of other animals. As per Chinese zodiac, I am a rat, but neither cats nor rats have ever spiritually touched me…
What would be your walk-on song, and why?
This is difficult to decide - Pink Floyd comes to my mind along with Lou Reed, Tom Waits, Lenny Kravitz and many others - to be honest, this question could lead to long hours of me listening to old and new songs to choose one.