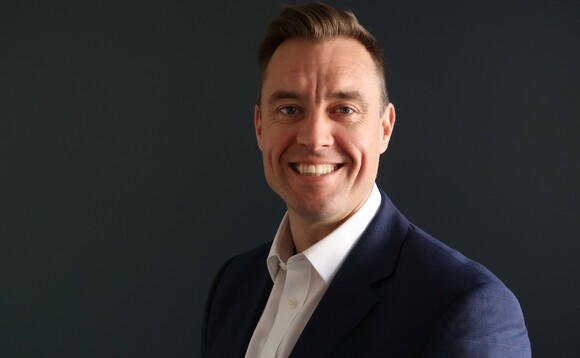 Name: Adam Tarbox
Role: Vice president EMEA, channel sales and ecosystems, Nutanix
How would you summarise your company's channel philosophy?
Nutanix's vision has always been about simplicity, from the technology we innovate to the way we do business. Our global partner programme, Elevate, delivers that vision to the entire partner ecosystem. With partners at the heart of everything that we do, nearly all of our EMEA business runs through the channel ecosystem.
Many [vendors] have taken renewals 'direct'. We have not and will not
Tell us about your company's partner programme in 100 words or fewer…
Elevate is Nutanix's global partner programme designed to re-define the partner engagement journey. Designed to enable partners to perform faster, profit sustainably and compete uniquely, it brings together Nutanix's global partner ecosystem under one integrated architecture to deliver simplification, profitability and an accelerated multi-product, multi-cloud roadmap towards business transformation.
How many partners do you work with in EMEA?
We work with thousands of partners across EMEA.
Are you looking either to expand or reduce that? If so, what partner profile/geography does this apply to?
We are currently focused on deepening the relationships we have with existing partners, as well as supporting the interest of new partners who see the unique growth and profit opportunity that Nutanix can provide. By doing this, we can focus on being even easier to do business with and can invest in the simplification and automation of our processes that allow partners to transact faster. Our goal is to enable each partner's differentiation with a platform that enables them to build not only traditional deployment services, but also to quickly stand up new practice areas.
Have you made any major changes to your partner programme recently, or are you about to?
Over the past year we've seen a significant increase in mindshare and growth of distributors and how they interact with the partner community. Distributors can help partners drive scale, offer greater operational efficiencies, and engineering support for building and sizing multi-vendor solutions.
As such, we unveiled our new Elevate Distributor programme so that partners can better identify distributors that they can work with who have the skill sets and capabilities to drive velocity and growth in their businesses.
The tiered Elevate Distributor programme provides benefits and resources to help support distributor operational efficiency, sales velocity and profitability. This means that partners can use the Nutanix partner portal to identify proven Nutanix distributors that have the knowledge, resources and operational capabilities to drive new growth.
Looking across your EMEA channel base, do your channel partners tend to display different traits, or work in different ways, from country to country?
We have a rich and varied partner ecosystem in EMEA, consisting of resellers, services providers, systems integrators, OEM partners and alliance partners. A varied ecosystem will always demonstrate different traits and work in different ways. It's important to understand this to ensure that programmes align to support the partner business model. The Nutanix Elevate programme for distribution, service provider and resellers aligns to the partners' business models and ways of working.
In which areas would you most like to see your partners invest over the next 12 months?
The next wave of data centre architectures will be heavily influenced by AI/ML, low-code/no-code approaches to application development, with more of those applications starting in cloud rather than moving to the cloud. This is a vital area for investment.
Partners need to find new ways to diversify their solutions and drive new revenue streams. We see that partners are looking to vendors to help build up their skills bench to provide services that drive things like AI digitisation through low code, no code DevOps methodologies.
The next wave of innovation in how applications get developed and deployed will drive new opportunities for partners. Platforms that can reimagine how to achieve infrastructure as code will be the platform of choice for customers and partners.
We're seeing our leading-edge partners working on this already. Recently a partner helped a large European financial institution customer deploy applications using a low code no code solution on their existing Nutanix platform and with existing people/skills - in a quarter of the time. This is a use case that has limitless possibilities for our partners to develop a new practice line that can deliver huge customer differentiation and value and highly attractive profit margins quickly.
We see that partners are looking to vendors to help build up their skills bench to provide services that drive things like AI digitisation through low code, no code DevOps methodologies.
How do you see vendor channel programmes and channel engagement models evolving over the next few years?
Everything that Nutanix does has to work within an ecosystem of technologies that customers have in their data centres. That's the reality for our partners. The whole industry is realising this and that's why distribution marketplaces will become even more important in this new world, as well as new partnerships with companies that find common ground with the customer.
Additionally, we must address the move to subscription. The past year has brought many changes to the channel partner ecosystem and subscription and consumption is on everyone's mind. This is creating uncertainty for the channel ecosystem as it looks for new ways to sustain profitability.
Many vendors have announced that they are moving towards subscription but haven't provided insight to partners on what this means aside from some new incentives. Also, many have taken renewals 'direct'. We have not and will not - we have always been committed to the channel and our distribution partners and will continue to be.
Vendors who want to stay in a leadership position with the channel will be providing partners with organic customer demand and a clear path to building recurring profit over the new purchasing cycle i.e. over the customer lifecycle, not just at point of sale.
What are your priorities for the next 12 months?
Automation is a big area of focus for our partners as they aim to spend less time on certain operational IT pieces and more time on solution selling. We're investing in Nutanix back office automation and platform integrations at our major distributors to massively speed up the transaction process for our partners, by up to 60 per cent. The initial results from the first wave rollout at a few key partners have been very encouraging.
Profit sustainably is also key. We're focused on building paths for profit and growth for all of our partners across solution areas or size of organisation so they can build their service programs and accelerate those offerings. This means shifting to a partner profit continuum from land, into expand, adopt and renew and focusing on being even easier to do business with.
Do you feel your company is doing enough to cater for non-resale partners, including those that sell technology as a managed service, ISVs or agents?
With respect to our partner ecosystem, we're always looking at new ways to add value and to make life easier for them. An example of how we further support the ecosystem, is in our relationship with companies like OVH. It is offering managed services for other partners, which means that they too can take advantage of those additional services as part of their sales motion to new and existing customers.
Is direct-channel conflict ever an issue in your partner ecosystem, and if so how do you mitigate that?
It's not a conflict that arises at Nutanix. We continue to be committed to a channel-first model, as reflected in all our programmes and initiatives that have been tailored specifically for the needs of the channel.
Name one trait you prize highly in partners
I constantly admire the innovation delivered in the partner community to create solutions for complex customer challenges. A great example would be a recent implementation at a European financial institution where it deployed applications using a low code no code solution onto its Nutanix platform. With no additional skills requirement, it has now simplified and automated its ATM network, enabling it to offer a unified omni-channel user experience for customers.
How do you feel your company's margin proposition stacks up against your peers?
Our focus with Elevate is on ensuring that partners profit sustainably throughout the customer lifecycle - from land, to adopt, expand and renew. By taking such an approach, we are enabling partners to profit throughout the entire customer journey.
What's the most challenging aspect of being a channel leader?
One area that I am constantly focused on is continuing to improve the partner experience and the ease of doing business with us.
Nutanix is an agile company and we are able to move quickly in line with partner feedback. We have made several changes this year already, not only enhancing our Elevate programme, but also continuing to invest in our back office automation and platform integrations at our major distributors.
Tell us something about yourself most people won't know
I have a terrible singing voice, but it doesn't deter me from trying. I must have been trying too much at one point, as some friends entered me into a karaoke competition. Surprisingly, I won singing "great balls of fire". This was a long time ago and was my first and last experience with karaoke.
What would be your walk-on song, and why?
Great question. It's difficult to choose one song as I'm a music lover and have an eclectic taste. I'm naturally high energy, so something high energy and uplifting.