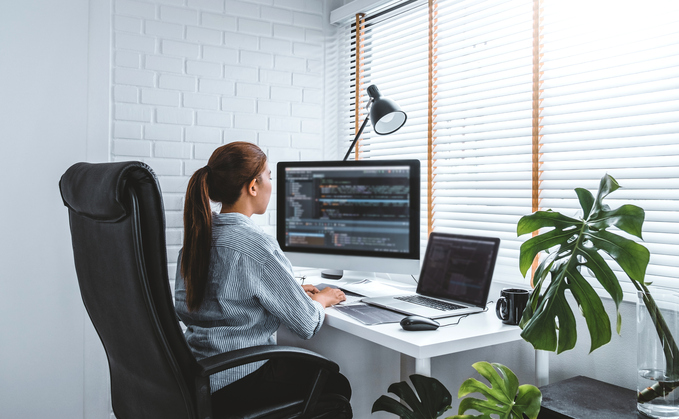 As we move closer to winter, the UK's recovery from the COVID-19 pandemic is looking less certain than it was even a few weeks ago. Officially, most of us are back in the office, but the reality is that many others are not. Increasing numbers of organizations, mindful of various factors including the costs of office space, the costs of replacing experienced workers and the potential resurgence of COVID and influenza in the coming months are adapting to hybrid working.
Hybrid working is already evolving more quickly than the "three days at home, two in the office" concept that many imagined at the outset. Those that have are trying to create more space for employees to collaborate by reducing the amount of assigned seating. Nonetheless, the desire for human contact means that workers are meeting colleagues informally in a variety of settings in addition to, or instead of, corporate hubs.
This pattern of working increases the need for connectivity for any device to any cloud and any application. Employees need to access their productivity tools wherever they happen to be. The challenge facing many businesses is that their remote-work infrastructure weren't designed for large scale access and have basic security capabilities. Legacy security solutions were tethered to office spaces with capacity for occasional remote working.
Hybrid Security Challenges
Data now flows everywhere, with employees using devices and networks that organisations have no visibility into. Virtual private networks, or VPNs, can be beset by latency and only have basic security checks that don't take into account the changing security postures of users and endpoints. VPNs also provide anybody that logs in unlimited access to the entire corporate infrastructure. If a user or endpoint can be compromised an attacker gains full network access.
Attacks often target privileged users, but more widely distributed attacks are more successful because of the disparate and complex nature of hybrid cloud infrastructure. Multiple software as a service (SaaS) apps may be connected to each other but be managed by different lines of business and have disjointed security capabilities. As a result, organisations lack the visibility and insights to safeguard their data.
The combination of trying to use legacy security tools, underpinned by the perimeter model of security means a significant increase in how much risk organisations are exposed to. Instead of grafting a new tool onto the existing stack, a hybrid environment requires an integrated solution from channel partners which covers everything from endpoint to cloud. That solution must be able to secure endpoints, users and data without hindering productivity.
Zero Trust with Integrated SASE
Channel partners are therefore now positioning a Zero Trust model of security. Zero Trust is a highly dynamic model whereby users and the devices they use require continual assessment and validation in order to have access to apps and data.
Secure Access Service Edge (SASE) solutions that are integrated with endpoint security are an essential component of Zero Trust because they provide native telemetry assessment of endpoints, users and data. With the ability to monitor and secure cloud and on-premises and endpoints enable security teams to enforce efficient Zero Trust access.
Channel partners seeking to add value and empower their customers in the hybrid era are offering SASE solutions and integrated endpoint security. Only by enabling secure collaboration from anywhere can organisations fully take advantage of the hybrid work model.
Click on the link below to find out more about how partnering with Lookout to offer SASE solutions can help you enable secure and efficient hybrid working at your customers' organisations.