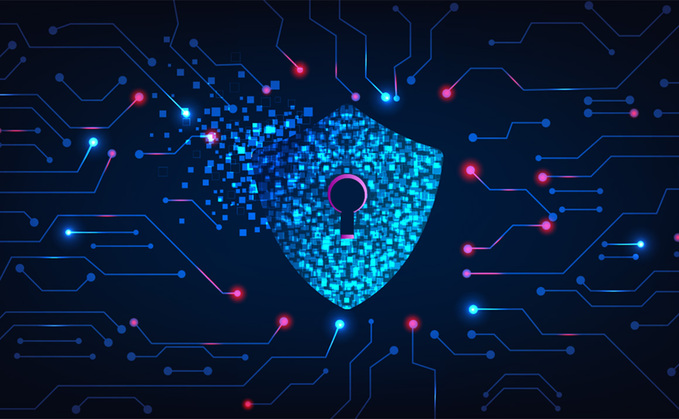 Distributed denial-of-service (DDoS) attacks are a persistent and evolving threat to network security. Even short periods of downtime caused by DDoS attacks can generate substantial, lasting issues for businesses.
With sophisticated DDoS attacks bypassing traditional solutions, offering your customers the latest in DDoS security solutions creates revenue opportunities, and enables the best protection for businesses.
Cyber risk is a financial and productivity risk
Previous CRN research finds that downtime is the top challenge facing UK organisations when it comes to disaster response and recovery, followed by employee awareness, incident detection, and cost.
It is paramount that customers are able to return to business as usual as quickly as possible following an attack. Systems that are overloaded or prone to error lead to expensive downtime while simultaneously impacting company productivity and reputation, giving rise to mounting costs elsewhere.
With the threat of DDoS incidents increasing, those not investing in modern solutions will be overtaken by competitors.
Corero Network Security's latest threat report finds DDoS approaches (including carpet bomb and Mirai-like botnet attacks) have risen substantially in the past few years, in some cases as much as 300%. Small, low-volume, short duration DDoS attacks are pervasive alongside fragmented attack packets, requiring the coordination of multiple detection and mitigation locations in response.
In the absence of automatic, coordinated responses to such attacks, many business networks are infiltrated and damaged before the incident is reported and acted upon by dedicated security teams. This is due to DDoS attacks behaving similarly to normal traffic and easily bypassing standard defences.
Legacy detection, protection, and mitigation solutions are being intentionally circumvented by malicious actors wanting to turn a quick profit. They know that legacy tools are resource intensive, expensive, and require trained staff to monitor and analyse systems.
Ultimately, this means that for many, response and remediation is too slow when ideally it should be carried out within seconds. It also means that the likelihood of repeat attacks is high if attackers can easily overwhelm and disrupt systems.
The opportunity for the channel
Businesses have come to expect quick, reliable internet services. They are looking to partner with those offering flexible DDoS protection services so they can trust their infrastructure is being run optimally and with minimal risk.
Modern DDoS protection further enables actionable intelligence, meaning automatic alerts can be received through multiple channels, and dashboards can be monitored globally and individually. This ensures focus is not pulled from wider business initiatives and innovation can be furthered when teams can dedicate their resources to issues aside from management and maintenance.
Proactive, autonomous protections must also be tailored to customer needs. Regardless of whether a customer requires an inline or out-of-band architecture, the bottom line is that the DDoS protection is effective and automatic regardless of how it's deployed.
Both approaches save time, money, and resources while providing customers with flexible architecture to accommodate their specific requirements for detection and remediation. Granular event data is generated, meaning customers don't have to sift through huge volumes of data to determine incident specifics and future recommendations.
Altogether, significant competitive advantage can be gained in the marketplace for providers of modern DDoS protection tooling. Channel partners can generate incremental value by offering this type of protection as a value-add service and offering tiered levels to suit customer needs.
The trends and research demonstrate that DDoS attacks and threats are proliferating. Without flexible, always-on DDoS protection your organisation as well as your customers are at risk. Keeping pace with malicious actors and future-proofing business requires investment in modern tooling, sooner rather than later.
To find out more about Corero's latest research into this space, click here.
This post was funded by Corero.