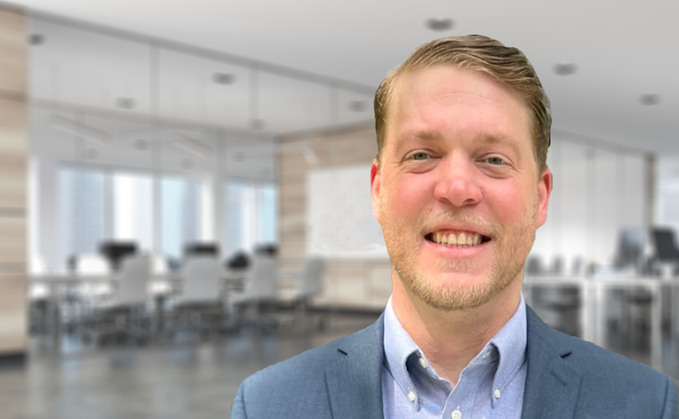 You're the winners of the Best MSP Partner Program at the MSP Innovation Awards this year. What has it meant to the business to win the award that recognizes excellence in an area that is key to the IT services market?
Winning the Best MSP Partner Program at the MSP Innovation Awards this year has been both a thrill and an honour. It's recognition that we're doing right by our partners and customers. We've made concerted efforts recently to tune our offerings to meet the specific needs of Managed Service Providers (MSPs). Seeing this hard work validated by such a prestigious award feels great.
For our teams, it's been a true morale booster. It's a testament to the hard work, creativity, and dedication they bring to the table every day.
What do you anticipate will be the future impact of this recognition among your peers, and your customers?
We believe this award will send a positive message both to our peers in the industry and to our customers. For other companies in our field, it shows our dedication to supporting our partners and our drive to raise the bar in what we do.
As for our customers, think of this award as a promise - a promise that we're committed to giving them the best software solutions out there and that they can always count on us to be in their corner. It's all about trust and quality, and we're hopeful this award will underline just how dedicated we are to our partners. It's like a seal of approval that helps make our commitment even clearer.

And for every top-tier MSP: this is a callout to partner with GFI, a vendor with an award-winning partner program. Let's talk! We're here to help fuel your success.
Has the last 12 months changed GFI Software's business model or engagement with partners or customers in any way?
The last 12 months have been transformative, but our fundamental focus has remained the same: to empower our partners and deliver the best possible technology to our customers. While we've introduced new offerings to focus more on Managed Service Providers, this isn't a pivot away from our core mission. It's an evolution of our commitment, a way to cater to the changing landscape and provide more specialized solutions.
We've always been about building strong relationships with our partners and supporting them with the right tools, resources, and offerings. This ethos has only been reinforced in recent times as we strive to stay ahead of the curve and deliver what our partners need to succeed.
What has been the biggest market shift to impact your business over the last 12 months?
We've seen a significant move toward managed services in the business world. Businesses are increasingly seeking comprehensive, managed IT solutions, which has created a tremendous opportunity for our MSP partners. We've aligned our offerings and partner program to help them capitalize on this trend and ensure they have the tools they need to succeed.
Our latest MSP-centric offerings reflect this. The newly launched GFI KerioControl MSP - our firewall and unified threat management solution - and GFI LanGuard MSP - a tool for patch management and network auditing - both offer flexible billing models that scale with their clients' needs. This ensures MSPs pay only for the services they actually use while leveraging these products' powerful capabilities.
GFI AppManager is our crown jewel - a revolutionary remote monitoring and management platform that enables MSPs to manage all their products and customer accounts from a single interface. And not just GFI products. GFI AppManager's open SDK allows any product to be integrated, even those from other vendors.
What's next: What is the most influential trend already making an impact, or on the horizon, that will shape the UK channel?
Looking ahead, I'd point towards cybersecurity as the most influential trend shaping the UK channel. The evidence is everywhere, with a surge in cyberattacks hitting numerous sectors. IBM's X-Force Threat Intelligence Index report indicates that the UK experienced a whopping 43% of attacks in Europe over the past year.
High-profile attacks, like the one on MOVEit that impacted British Airways, Boots, and the BBC, or the incident at the University of Manchester have only highlighted the escalating issue. They're glaring signs of a new era where cybersecurity tooling is a must-have rather than an afterthought. In response, we're seeing tighter regulations, like the EU's updated NIS2 directive, setting higher standards for cybersecurity measures across the board.
So, where does that leave us in the context of the UK channel? Essentially, it emphasizes the need for all of us in the industry to up our game in our cybersecurity efforts. This focus on proactive cybersecurity will undoubtedly shape the future of the MSP market in the UK and beyond.
At GFI, we're addressing this head-on, preparing our partners for future challenges and arming them with advanced solutions - such as GFI AppManager and its R.A.D.A.R (which stands for Risk and Anomaly Detection, Alerts, and Response), an advanced threat intelligence feature.
This post is sponsored by GFI Software