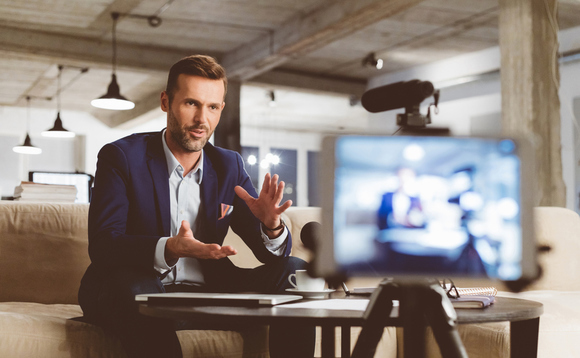 Channel Partner Insight is proud to launch our two flagship MSP events of the year:
-Inside Track EMEA: The Future of the Channel 2022
-Inside Track US: A Game Changer Year for the Channel
Both digital events will be broadcast from our studios on Wednesday 23 March.
For US audiences, kick off will be 10.30am Eastern Standard Time.
And for EMEA, it will be 9.30am GMT.
We'll have a fantastic line up of senior tech MSP leaders from across both regional markets to discuss how to monopolise on the evolving managed services landscape, now.
The agenda
Unlike many virtual conferences and exhibitions, CPI Inside Track will be broadcast as a highly focused, single stream event which zones in on the key topics affecting MSPs and their customers on demand.
The event will showcase CPI Inside Track mini-documentaries to help offer a wider market perspective on the challenges facing customers today.
There will also be candid editorial partner panels seeking to answer three key questions for each market today.
The EMEA market
In the EMEA region, these will be:
Editorial Panel 1 - 2022: Work reimagined.
The future of work is changing. And it's clear from conversations with partner CEOs and SVPs that a key component for planning for the future is how to manage unpredictability and avoid being on the back foot.
In this panel, CPI's Nima Sherpa Green and two channel leaders will discuss what the most important decisions they think all partners need to consider now.
Infrastructure spend is booming. The latest IDC figures show cloud infrastructure spending spiked at $18.6bn in Q3 2021. How are partners ensuring that they are a part of this boom over their competition?
And how are customers changing? Forrester's lead global analyst Jay McBain has suggested that one of his top most influential trends for 2022 is the changing profile of procurement decision makers. "There's a demographic shift happening for the first time in a long time. The majority of your buyers are going to be millennials within four years." He told CPI. How will this impact the channel sales?
Editorial Panel Two - "We need the best talent now": Growth and access to the best talent in the world
Much has been made of how the technology sector has been one of the best segments of the economy to be in during the pandemic.
But while many partners, distributors and vendors have proved their mettle to customers and grown rapidly, the most common hurdle to further expansion, according to partners surveyed by CPI, is a lack of enough staff.
In this panel, CPI and two partner bosses will look through the underlying problem of this long running problem in technology, and how it has been exacerbated by the pandemic.
Is the channel being challenged by the so called "great resignation". How do EMEA companies' intent to make sure they attract the best talent to be able to make good on their growth plans in 2022?
And what about representation. For the first time in the channel's history, three of the four biggest resellers in the world are now run by women.
Some partners have spoken about how hybrid working has enabled different staff within their businesses to thrive. Is the makeup of the channel's leadership changing?
Editorial Panel Three - "It's all about security. Security is king."
"Security is king in the channel now. Even for resellers who didn't shout about it in their customer meetings two years ago." That's how one reseller boss described the current explosion of cybersecurity sales to CPI.
A plethora of new technologies continue to be pushed into the market as the next panacea for ransomware or phishing, or a multitude of other threats.
Meanwhile those attacks continue to see huge growth. And a failure to get a resilient security strategy in place could be a genuine wipe-out-the-business "existential" threat for both customers and their partners.
In this panel, CPI and two EMEA security leaders will talk through the most influential elements of hybrid work, "a secure workforce" with good habits and ransomware.
Gartner has recently warned that ransomware attacks "should be a wake-up" for those who haven't invested in cybersecurity in the past. How have customer interactions around security changed? And importantly, what technologies are proving to be the most beneficial for a partner to include in their portfolio?
Getting your house in order: what to partners need to invest in themselves to make sure that they're not in the next damaging headline about a supply chain attack?
Throughout the event we will talk with partners and vendors to examine what problems their customers are facing, how they are helping and how key products and solutions are enabling businesses to keep moving forward.
For the full programme, more details and to register, the event site is here.
The US market
And in the US, CPI reporter Kelsey Rees will moderate panels on:
Editorial Panel One: Channel expansion goals and M&A
It's clear that the pandemic has done little to dampen what has been a roaring M&A market for the channel. Many CEOs have spoken to CPI about the opportunities that they have chosen to grasp to expand via M&A in new territories, and to bolster existing market share.
In this panel, CPI and our leading channel speakers will discuss what impact this M&A boom is having on the channel.
What were the biggest M&A deals of last year across North America? And are they examples to emulate or to learn from?
What sort of trends emerged around the technology and solutions being acquired and how will they develop in 2022?
What are the most attractive profiles of company for those looking to splash out on in further M&A moves this year?
Editorial Panel Two: The evolving hybrid working model
It's clear that the work of work is still in flux. Much has been said about the continuation of hybrid working models, but less focus has been put on the inherent challenges and opportunities that lie therein for the US channel.
In this panel, CPI's Kelsey Rees and two US channel leaders will break down the core elements of exactly what the "new normal" of hybrid work means for channel businesses.
How have end customer expectations changed around home and office working and what can vendors and their partners do to create opportunities around them?
How can vendors and partners predict and then capitalise on how the hybrid working model will develop?
What is and isn't working in their hybrid model strategy?
Editorial Panel Three: Cybersecurity procurement in 2022
Cybersecurity is booming. That much is clear from sales figures from resellers and MSPs across the US.
And what may have been pushing this explosion in growth in the demand for cybersecurity solutions is the clear sense that the stakes have almost never been higher.
Gartner research has found that the CIO, CISO or their equivalents were held accountable for cybersecurity at 85 per cent of organisations over the past 12 months.
And for a longer view, in the past five years, the percentage of boards that consider cybersecurity a core business risk has risen from 58 per cent to 88 per cent.
In this panel, CPI and two US security channel experts will discuss how partners can best monopolise on this growing recognition that cybersecurity is no longer just "an IT issue".
What kinds of security solutions are selling best?
Is the hype behind approaches such as Zero trust gaining much traction from a sales perspective?
With the high-profile supply chain attacks we've seen, what can partners do to protect themselves. And are customers demanding more accountability from solution providers?
How can partners think more strategically about presenting and selling cybersecurity in terms of business risks and not just disparate technologies packages together?
Click here for the US programme and more details.
Over the coming weeks, keep a look out for more information on speakers and episodes.
I look forward to you joining us.
Nima Sherpa Green
-Editor
Vendors, interested in being involved with Inside Track?
For sponsorship queries contact:
Nina Patel
VP Global Sales
+44 (0)7833-092-710