Cloud software marketplace Pax8 is eying up further expansion after revealing its revenue runrate has exceeded the $900m mark.
Pax8's cloud commerce marketplace is designed to enable MSPs to quote, order, bill and provision cloud products in one place.
Founded in 2012, the US-based outfit entered the UK in 2021 via the acquisition of Wirehive and pegged its market value at $1.7bn this April when it scored $185m in equity funding from Softbank.
Talking to CRN for our upcoming Top Distributors 2022 report, Pax8 chief commerce officer Nick Heddy said the new funds would be used in three areas, namely tech, geographical and people expansion.
Having acquired Wirehive and Dutch Resello in 2021, Pax8 has continued on the acquisition trail this year, only last month snapping up New Zealand-based Microsoft CSP Umbrellar. It now has almost 1,400 staff globally, and approaching 300 in the UK and EMEA, with its gross monthly recurring revenue runrate "north of $900m", according to Heddy.
"We have been building this scaffolding very high, and it's beginning to get a little wobbly at the top," Heddy said.
"So now we are building up alongside it an amazing foundation of people. We think our technology translates into any culture, country or geo, so yes, we are looking for more Wirehive/Resello-type companies that give us a good foothold and good culture of people that we can use to expand through faster. And we are investing in our platform. We're going to be talking [this week in Denver] about the new technology that's going to come out over the next six to 12 months and the major milestones we're going to be hitting."
The UK's current economic challenges will put Pax8's MSP partners in a stronger position than ever to help customers "pull the lever of digital transformation", Heddy claimed.
"I believe the easiest lever for an MSP to pull for their customers is to show them how to use things like [Microsoft] Power Automate, to automate the tasks that are most common within their organisation that could save them a couple of headcount or allow existing headcount to do something else," he explained.
Category creators
Although Pax8 ranked 17th in CRN's recent 45 Distributors You Need to Know 2022, Heddy admitted the firm has had an uneasy relationship with the term 'distribution' and that he saw it as a "bad word" when he first started with the company.
He stressed that Pax8 is not necessarily looking to go head to head with the Synnexes and Ingrams of this world, however.
"We are sincerely flattered that they even mention us, because they are $60bn businesses, and we are approaching $1bn," he said. "They have done an amazing job of serving their primary audience, which I feel is enterprise partners and resellers. And there's always going to be a place for that. Pax8 is a hungry cloud commerce marketplace that serves managed service providers who cater to SMB customers. I try not to mention [traditional distributors] at all, and I feel like that's the best way to operate," Heddy said.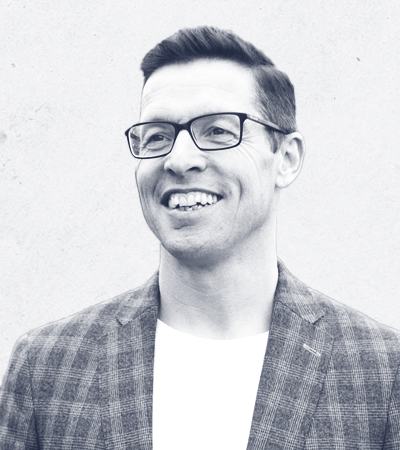 Phylip Morgan, chief revenue officer of Pax8 EMEA (pictured above), said any traditional distributor who underestimates Pax8's potential to take them on and win in cloud software is being "very naïve".
"There were several people in the automotive industry in Detroit who said that Musk wouldn't succeed in becoming a challenger to the automotive industry. Challenger banks in the UK like Starling and Monzo are taking huge marketshare from those big incumbents. The one who listens to the customer succeeds - markets show that."