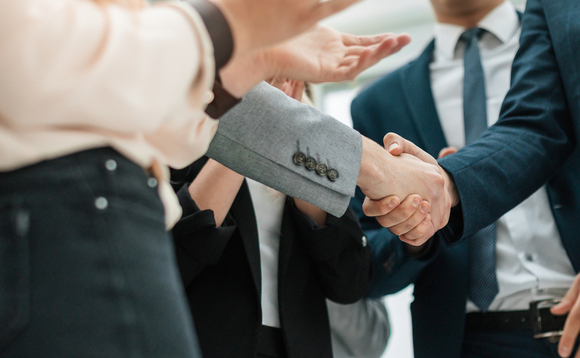 Vast Data's international VP Peter Gadd tells CPI that the vendor's evolution from "pure storage play" to big data and analytics has been rewarded with large enterprise resellers "knocking on the door".
He gave a roll call of UK and US channel heavyweights such as WWT, Softcat and Computacenter as being recent wins.
"They're some of the big names now that have all suddenly come to the table when they've seen some of the big wins in revenue that we are making."
Over the last 12 months, in particular, VAST Data has been repositioning itself in the market to emphasise a pivot towards big data and analytics.
Gadd's director of channel sales Phil Manez elaborated on why the vendor wants to shed the label of "pure storage play".
Getting closer to the applications
"For a lot of us in the market, it's always been about how do we get closer to the applications? How do we become more data-focused, as opposed to storage-focused? And I think all of our partners want to have that conversation because it positions them as closer to the end user business as well," Manez said.
"Everyone wants to get out of the game of being compared just as a pure storage play where you're compared on very basic things, as opposed to 'How does this impact the business? How does this give them different capabilities?'"
He added "Our roadmap ahead is to deliver on a lot of features - every single one of which has been asked for. And it's our customers that have really been pushing us to elevate our product and make it more about data than it is about storage."
The enterprise market drive
Early big channel partner wins over this year have emboldened VAST, and Phill Gadd says that it's just the start of the company's enterprise market push.
"We're only talking to multi-petabyte accounts, which are highly geared around analytics, or big data or some of the big backup firms. That means that one deal for a channel partner can be well in excess of $10m in software.
"Even on modest margins. That's a huge amount of actual revenue.
"I think we've certainly some excitement in the market. And I would say we've definitely evolved from being more niche."
OEMs and what VAST wants to do differently.
Manez says the vendor also wants to learn from what he sees as "the norm" of how vendors usually expand with OEMs in the enterprise space.
"On the one hand, when you look at typically disruptive technologies, when they work with partners they typically end up huddled around the mid-market, right. So the Rubriks and Nutanixs of the world.
"But then when you get to the enterprise, especially with the larger traditional OEMs, they want to own that relationship channel and it becomes very much more of a fulfilment thing.
"Whereas our strategy in the enterprise space has been to build a business that relies on truly partnering with our partners beyond just fulfilment.
"We have just over 400 people and we're delivering a lot of revenue per employee. But we rely on the channel to work the opportunities that come to us. We're not bringing a team of many reps to an account. We're looking at the channel to help us engage with customers. And that in turn gives them net new opportunities, or the chance to improve their value dramatically to those large customers as opposed to just being a fulfilment vehicle with us."
VAST Data's global channel
CPI has reported on VAST's expansion over several months over the course of 2022.
In February, the New York-HQ vendor was eyeing up Switzerland, Italy, Spain, the Nordics and the Benelux region.
And in August VAST Data recruited former Cisco and Computacenter veteran Vijay Mistry to lead its northern EMEA expansion efforts.
Manez and Gadd says that they are continuing to look further afield.
"Regionally. I would say we're moving east," Manez said.
"We started in the UK when we were just getting started last year. And now we've been moving right across Europe.
"We've got a good beachhead in France and Germany, maturing in both."
And from the beginning of next year, the vendor will also turn its eyes on Asia.
"We've had some great success in Australia, New Zealand, and some really good activity lately in Korea and Japan."
Gadd emphasised that the DACH region with Germany and Switzerland will continue to be a core focus area for the vendor's channel efforts.
He added: "We've just taken on a very senior person in the Benelux to run the Benelux and Nordics region for us as well."
"In the end, I think there really is something here that is exciting the market.
"And when I relate that back to last year, we had ambitions to talk to the enterprise channel, and now the enterprise channel are knocking on our door, as I've said…That's where we want to continue to grow."