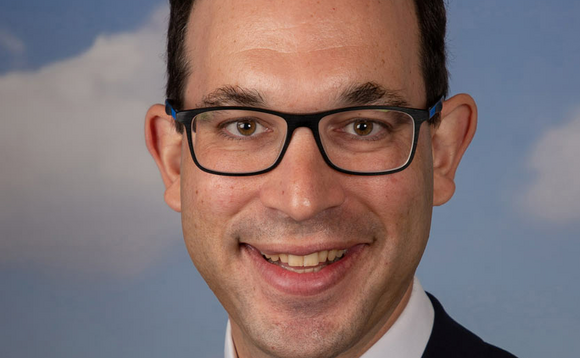 As we come to the end of the year, CRN is profiling some of the most successful channel firms in our market to talk to leadership about their 2022 highs, and to ask what's in store for the next 12 months.
Bechtle UK is one of the country's Top VARs.
It was also recently singled out by industry judges to be included in this year's Channel Awards shortlist for Reseller of the Year £101m.
Its MD, James Napp, spoke to CRN to share his insights into the company's strategic direction, growth and profitability.
James joined Bechtle in 1997 as a founding member of the group's UK operation before being appointed as Managing Director in 2010 and has since enjoyed 12 years of uninterrupted top and bottom-line growth.
Bechtle is a publicly listed IT solutions provider with a turnover in excess of 6bn Euros, employing 12,000+ people and operating with wholly owned subsidiaries in 14 European countries.

In 2012, recognising the demands and potential of multi-territory customers, James led the growth of Bechtle's International Customer business across the group.
A cornerstone achievement has been the formation of the Global IT Alliance (GITA), bringing together many of the world's premier IT solution providers to act as a single entity in serving global customers.
James is focused on accelerating the growth of Bechtle UK to ultimately become one of the Top 5 IT solutions providers in the UK.
What did being highlighted in the shortlist for a CRN Channel Award mean to you?
Winning the Reseller of the Year £101m+ award would be the ultimate validation for the team of their incredible dedication over 25 years in building a business of which we are all very proud.
What have been your highlights of 2022 so far?
The continued strong growth of the business in such troubled times has been testament to the way in which we have improved Bechtle UK over the last few years.
Our continued shift towards outcome-based solutions and services for customers has been evidenced in some sizeable and complex projects and wins.
We have pivoted our recruitment strategy to be able to scale faster, whilst still maintaining quality and the fun sociable team culture, which has undoubtedly been a key part of our success.
What has been the most interesting industry trend you've noticed this year?
The shift from people talking about how sustainable they are, to actually starting to act on it. At Bechtle UK, we have successfully implemented a 'bottom-up' approach, with the creation of our 'Sustainability Squad' made up of volunteers from across all areas of the business.
The team have come up with some fabulous initiatives to improve sustainability within business, community and personal contexts.
How has your strategy evolved this in 2022?
Partners are essentially an extension of our own business, so it is important to have partners who we trust and share our belief in excellence.
We have put more emphasis on developing strong ties to partners, as we ultimately look to own more of the customer value end-to-end.
What are you most looking forward to about 2023?
2023 will give good companies with a customer-centric approach the chance to continue to scale and take market-share.
We believe we have invested well, have a highly motivated and engaged team and are well placed to continue on our strong growth curve.
This is a sponsored post in collaboration with Bechtle UK.