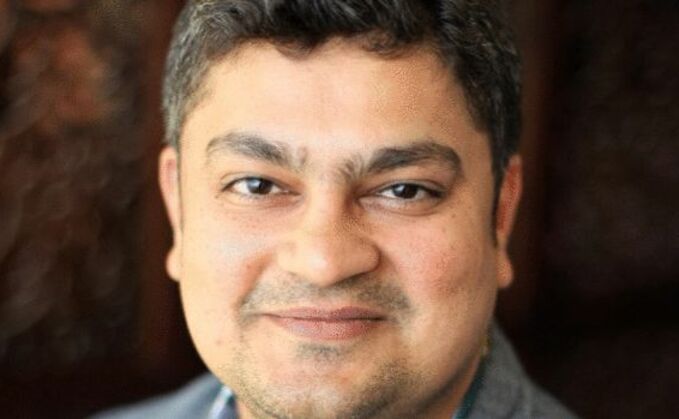 Name: Nimesh Upadhaya
Role: Head of emerging markets, Broadcom
Spirit animal: Horse
Walk-on song: Imagine (John Lennon)
How would you summarise Broadcom's channel philosophy?
Broadcom's channel philosophy is all about focus and simplicity. We have a small number of highly capable, strategic partners, who are committed to our solutions and who will deliver superior customer experience. In return Broadcom focuses its investments and support for these partners.
Tell us about Broadcom's partner programme in 100 words or fewer…
Broadcom's partner programme is about helping customers maximise value from our software and serving them in the most efficient and effective manner so that they can achieve breakthrough results for their businesses. Last year, we introduced the Expert Advantage Partner Program that is designed to enable consulting, managed, education and support service companies to build profitable businesses around customer adoption of Broadcom solutions. For our SMB customers, we have launched a very innovative, industry-first business model with a handful of local distributors around the world under our Aggregation 2.0 programme. In the Emerging Markets region we operate through two exclusive representatives to leverage local skills and knowledge.
How many partners do you work with in EMEA?
We work with a variety of partners across the partner spectrum, and we are always on a lookout for partners that help us drive adoption and improve our reach in the market. For the emerging markets that I look after, we work with two exclusive representatives on a day-to-day basis. It's a vast geography, spanning three continents with one hundred and five countries from Poland to South Africa across to Middle East and a very large customer base.
Are you looking either to expand or reduce that? If so, what partner profile/geography does this apply to?
In the emerging markets, our two partners have all the expertise we need at this point. Together with their own partner network, they drive customer success and loyalty. They understand the issues customers need to solve and they work relentlessly with them providing the highest level of support and ensuring and delivering tangible business outcomes. It's all about partner experience, customer satisfaction, and driving new lines of business for Broadcom Software through our partners. For us this is a platform for broad coverage and reach. We want to make sure our existing footprint is not diluted in anyway, at the same time, local partners are driving quality growth and adoption in this market for us.
Have you made any major changes to your partner programme recently, or are you about to?
Prior to the acquisition of CA Technologies and Symantec by Broadcom, both companies had their individual distribution and reselling models in the emerging markets region. After the acquisition, they continued to run separately for a while but we merged them last year under a single programme and our focus for the last twelve months has been to drive that integration. To put it in perspective, now, some of our largest Mainframe customers in the region have access to our entire Symantec and Enterprise Software portfolio delivered by one and the same exclusive representative under a single contract. It's a win-win-win for all parties.
Describe your perfect partner?
As with any partnership, both sides have things that are more important for them. If the more important things on both sides complement each other, it really is a great match. In our case, Broadcom wants to drive software adoption in various customer segments. Our partners have deep skills of our software, a vast understanding of their local markets and a clear strategy of how to grow their revenues by selling software along with their services, support and other adoption-driven offerings. This is a great match as it drives sustainable long-term revenues for both parties.
Looking across your EMEA channel base, do your channel partners tend to display different traits, or work in different ways, from country to country?
They do. Partner behaviour changes sometimes even within the same country and that's exactly why we are working through two exclusive representatives in the Emerging Markets. It gives us the flexibility to leverage local partner skills in many countries and sub-geos as needed.
In which areas would you most like to see your partners invest over the next 12 months?
We really would like to go further and deepen our reach within our markets. As you can imagine the Emerging Markets region is a large and diverse geography, it's not easy to provide coverage and this is where a more sophisticated channel ecosystem comes into play and we want our exclusive partners to invest and help us grow in this area. I think there is significant upside and this model can help us scale and deliver a more individualised service to our customers.
How do you see vendor channel programmes and channel engagement models evolving over the next few years?
Customers want business outcomes, not a product or a technology. The closer you are to providing a skillset, solution or business model that can deliver such outcomes, the more relevant you will be. Channel programme, incentives and business models will need to adapt to this reality. At Broadcom, we see this very clearly and are laser-focused on driving these changes with our key partners and are committed to designing and launching profitable business models to support that vision.
What are your priorities for the next 12 months?
Our top priority right now is to support our exclusive representatives to release their partner programmes for broadening our reach. We are currently in a transition phase while we are updating and modernising the programmes and we will launch within the next six months. This will help us get even closer to our customers and drive adoption and address local needs.
Do you feel Broadcom is doing enough to cater for non-resale partners, including those that sell technology as a managed service, ISVs or agents?
It is a major focus area for us and will continue to be so. There is a shortage of skills and qualified staff across the industry and our customers are facing the same challenges across the world. That's where partners come in. As mentioned earlier, adoption is a major focus for us. So any model that can help us drive adoption, is a major focus of ours, including MSPs, ISVs and others.
Is direct-channel conflict ever an issue in your partner ecosystem, and if so how do you mitigate that?
Rarely ever. This used to be a regular issue in my previous jobs and you were constantly in conflict with the direct sales teams. But to be honest, at Broadcom this has never been an issue. Probably because of the simplicity of our partner ecosystem and the neutral compensation model. The structure is very simple and clear and if there is ever an overlap, it's a straightforward discussion on what makes sense for the customer, and then we all execute accordingly, so everybody wins.
[Direct-channel conflict] used to be a regular issue in my previous jobs and you were constantly in conflict with the direct sales teams. But to be honest, at Broadcom this has never been an issue
Name one trait you prize highly in partners, and one you deplore?
I particularly value partners that are focused and committed. I think there is a lot that can be achieved with a strategic partnership, with the right investment on both sides and alignment of priorities. I always try to understand the value we bring to our partners and they bring to us and the level of commitment they have to the partnership. And I deplore partners who are only in it for short term gain or are transactional.
How do you feel Broadcom's margin proposition stacks up against your peers?
Some of our partner programmes are industry-first business models and offer margin opportunities that are superior to other industry-standard programmes.
If you could wave a magic wand and change one aspect of your channel performance or strategy overnight, what would it be?
Enablement is my key priority. There is so much content out there that our teams have pulled together. I wish there was a magical way to just get our partners to know all of it. Or most of it at least. With enhanced skills and our software solutions, they can solve the most complex enterprise software and security challenges for the modern organisation.
What's the most challenging aspect of being a channel leader?
Balancing the business in this ever changing landscape with minimal impact to partners. It's not easy for our partners out there to keep a relentless focus on new customer needs in the era of cloud migration and digital transformation. As channel leaders we need to ensure we offer our partners the right level of support and rewards programmes so they can run their business with a profit and remain motivated.
Tell us something about yourself most people won't know
I guess a lot of people move in their executive jobs, but I've been lucky enough to move to four different countries so far, across continents. And it's been such an adventure every time. I've learned so much about different cultures, people and more importantly about myself with every move. It helps me do my job today, to be honest. I say this to my children and to everyone really; if you get a chance, try a new place, a different country. Lots of hurdles and it can be painful when you are doing it, but it's worth it. It'll only make you richer in experience and knowledge.
What is your spirit animal?
Horse! They teach you about confidence, courage and loyalty. They have an instinctive side and tamed side which I can so relate to. They are also very competitive, but you won't see it until you see them compete and win.
What would be your walk-on song, and why?
Imagine - John Lennon. Beyond the spiritual nature of the song, which I can relate to in so many ways, the song does remind me personally, of the unlimited possibilities in life and one can only be short of imagination…